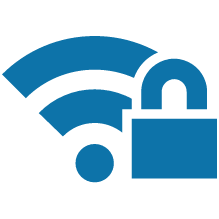 iReader
iReader is a Bluetooth™ reader with legacy Wiegand interface which is capable of opening "existing doors" in new exciting ways providing a comfortable access controlled environment where user friendliness, reliability and design have been put in focus.
Upgrade your existing, insecure and easy to copy, Wiegand "credit card" based door or gate system to a modern and encrypted Bluetooth™ enabled access system which will only accept personnel with secure Bluetooth™ enabled mobile phones , tablets or Bluelon´s tag to gain access through your access ways.
How Can We Help?  Please send us a note by clicking here. Our team is standing by to help answer any questions you may have.